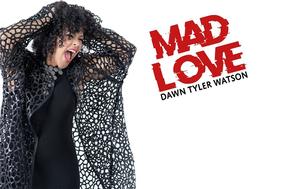 Dawn Tyler Watson
Blues, Rockin Blues

"This utterly assured performer has you believing she's a front-ranking country singer, a soul diva, a jazz warbler, a new adult contemporary specialist, a swing siren-- as well as a basic blues belter."

Geoff Chapman, Toronto Star



"What stands out in her show is stage presence-- a subtle and sophisticated confidence that exudes class."

Baron Bedesky, Canadianblues.ca

"Dawn's voice is a supple, sultry, sexy marvel, a scintillating instrument of seductive allure, and she infuses every line with an equal measure of smarts and sass."
John Taylor, Blues on Stage

"Her fabulous voice and incandescent stage presence make her the Queen of the Blues in Montreal."
Le Journal de Montreal



With more than two decades of performing arts in her playbook and five albums to her credit, Montreal based singer-songwriter Dawn Tyler Watson has earned her place among Canada's Blues elite. Her fiery stage presence has garnered her national and international recognition.



She has recently been awarded a Blues Blast Music Award for Female Artist of the Year, and has also just been nominated for four 2019 Canadian Maple Blues Awards, including Best Album, for her latest effort, "Mad Love." Add this to the three MBA's she already has, the nine Quebec Lys Blues Awards, and a Screaming Jay Hawkins Award for Live Performance, and you've got a decorated and consummate performer.

?
"Watson, in a nutshell, smokes. She has a kit bag full of smooth moves, and a personality that lifts off the page."
Eric Thom, Blues Review Magazine



Since hooking up with a 7-piece killer band fronted by award-winning guitarist Ben Racine, Watson's star has been on the rise. Taking home the coveted first-place prize at the International Blues Challenge in Memphis in 2017, she's been spinning magical moments on stage and sharing her soul light across four continents with shows that truly move the spirit. With a sound that's infused with Jazz, Soul, Rock, and Gospel, Watson pushes the boundaries of traditional Blues into a whole new dimension.

Upcoming Events
There are no upcoming events scheduled.