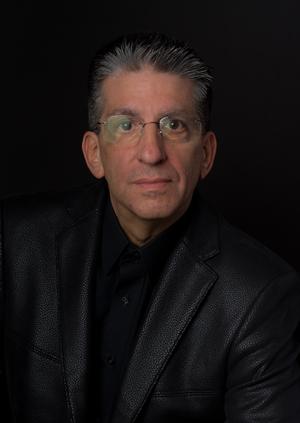 Tomardo
Contemporary, Country, Easy Listening, Pop
"THE MAN WITH 1000 VOICES!"

"Tomardo" (stage name - long story!) hails from NJ and is now splitting time between NJ and FL. He is coming to Florida on a regular basis!

Tomardo is carrying on the tradition of legendary entertainers with a style and charm uniquely his own... HE performs at Atlantic City Casinos, on Cruise Ships, and for countless private events. He's recorded 2 CD's and performs to rave reviews wherever he goes.

"Tomardo" sings songs from Frank Sinatra, Dean Martin, Bobby Darin, Neil Diamond, Billy Joel, Frankie Valli, Michael Buble' and many, many more. Country too! Over 1000 songs from yesterday and today. You won't believe all those voices come from one person!

'Tomardo" has entertained thousands of people in concert but is also right at home in a restaurant or lounge. If you're looking for a night filled with great music, entertainment, and dancing... come see "Tomardo." You'll be glad you did!

Coming to Florida Jan. 17-29, 2023 | April 18-30, 2023 | July 18-30, 2023 | Oct. 24-Nov. 5, 2023.

Call to book him today or see his website for more information.

Upcoming Events
There are no upcoming events scheduled.



Previous Events
Venue
Date
Blue Marlin AMI
Bradenton Beach
Come see "The Man With 1000 Voices!"
January 27, 2023
7:00pm - 10:00pm

Harry's Grill - Anna Maria Is.
Anna Maria
Come see "The Man With 1000 Voices!"
January 25, 2023
7:00pm - 9:00pm

Private Event
not disclosed
Westminster Palms - St. Pete
January 21, 2023
2:00pm - 3:00pm

Private Event
not disclosed
Clearwater Yacht Club - Clearwater
January 20, 2023
7:00pm - 10:00pm

Private Event
not disclosed
Springs At Lake Pointe - Sarasota
January 19, 2023
2:00pm - 3:00pm