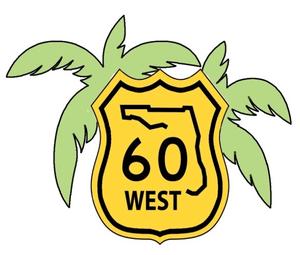 60 West Band
High Energy Dance, Pop
The 60 West Band is a Top 40 group fronted by Veronica Naumova.

We play covers spanning six decades of popular music featuring soulful male and female vocals and smooth harmonies. We'll have you singing, dancing and grooving to current hits from artists like Pharrell, Taylor Swift, Jonas Brothers, Train, Maroon 5, Sheryl Crow and Bruno Mars, in addition to classic music by artists such as Aretha Franklin, Etta James, Stevie Wonder and many more. We play a wide variety of tunes from most musical genres.

60 West is available for cocktail hours, wedding ceremonies and receptions, corporate events, festivals private parties, restaurants, original concerts, and local clubs. The band can accommodate virtually any event you can plan. Their performance will be a memorable part of your event by providing the right atmosphere for your guests. We know how to get the crowd 'Engaged'

The band consists of veteran performers that have performed for decades. Each has experience in multiple genres of music and thousands of performances under their belt.

The debut album 'Blue Water' was released on April 1st 2020.
It has been well received, and is currently available on all major streaming platforms including Spotify and Apple Music. Songs from it have also been featured on a few Spotify playlists.
It is currently receiving Airplay on the following radio stations
* CILU Thunder Bay Ontario 102.7 FM
* WZIG Palm Harbor FL 104.1 FM
* RadioStPete.com Sunshine 96.7 FM

The 60 West Band is very proud to have been selected by Creative Loafing 'Best of the Bay 2020' in the following categories:
* Best Vocalist - Veronika Naumova
* Best Release by Local Artist - Blue Water
* Runner up for Best Cover Band
* Runner up for Best Original Pop Band

The band was nominated for 12 categories in 2022 Best of Bay.

The new 60 West Kalaywaya EP will be released in late 2022.

The band members are:

Veronica Naumova - Vocals
Rick Bales - Guitar and Vocals
Stephen Pagano - Bass and Vocals
Jaysun Foxx- Drums


We look forward to playing at your next event!!

Upcoming Events
Venue
Date
Aspirations Winery
Clearwater
Live Music at Aspirations Winery
Fri, April 14
7:00pm - 10:00pm
$Free
Whiskey Wings - Tarpon Springs
Tarpon Springs
Sat, April 29
8:00pm - 12:00am
$0
Diesel Garage Grill & Bar
Palm Harbor
Band
Sat, May 13
7:00pm - 11:00pm
$0
Whiskey Wings - Tarpon Springs
Tarpon Springs
Fri, July 21
8:00pm - 12:00am
$0
Whiskey Wings - Tarpon Springs
Tarpon Springs
Sat, September 9
8:00pm - 12:00am
$0
Diesel Garage Grill & Bar
Palm Harbor
Band
Sat, September 16
7:00pm - 11:00pm

Whiskey Wings - Tarpon Springs
Tarpon Springs
Sat, October 21
8:00pm - 12:00am
$0
Diesel Garage Grill & Bar
Palm Harbor
Band
Sat, November 4
7:00pm - 11:00pm

Whiskey Wings - Tarpon Springs
Tarpon Springs
Sat, November 11
8:00pm - 12:00am
$0
Whiskey Wings - Tarpon Springs
Tarpon Springs
Fri, December 1
8:00pm - 12:00am
$0
Diesel Garage Grill & Bar
Palm Harbor
Band
Sat, December 16
7:00pm - 11:00pm




Previous Events