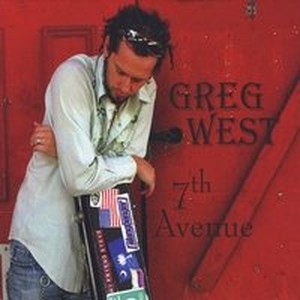 Greg West
Acoustic , Americana , Country , Pop

A cross blend between Country, Pop and Americana music.

Greg completed his second album, 7th Avenue, released in August of 2008. 7th Avenue is a mixture of songs both old and new but one thing that remains constant is the ability Greg has to tell a story that anyone can relate to and write melodies that everyone will want to sing along to.

Upcoming Events
There are no upcoming events scheduled.



Previous Events


Thu, May 14, 2020
6 - 9:30 pm
Palm Harbor

Thu, May 7, 2020
6 - 9:30 pm
Palm Harbor

Thu, April 30, 2020
6 - 9:30 pm
Palm Harbor

Thu, April 23, 2020
6 - 9:30 pm
Palm Harbor

Thu, April 16, 2020
6 - 9:30 pm
Palm Harbor