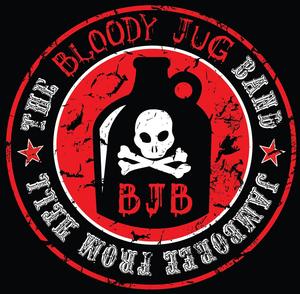 Bloody Jug Band
Americana

"One might call them Florida Swamp-Noir."
- Gabriel Loewenberg, Tampa Bay Times

From Orlando, Florida, this 8-piece group has adapted traditional Jug band instruments like washboard, washtub bass, mandolin and harmonica to create their unique sound. The band has performed all over the South Eastern United States and shared the stage with notable acts such as Reverend Peyton's Big Damn Band, Joe Buck, Edwin McCain, 3 Bad Jacks, Old Man Markley and many others...

Press has called the band everything from Florida Swamp Noir, Outlaw Country, Southern Bluegrass, Jug Rock and many others...but no label can quite describe the unique dynamic of the BJB's Live Jamboree's and musical approach.

Upcoming Events
There are no upcoming events scheduled.



Previous Events