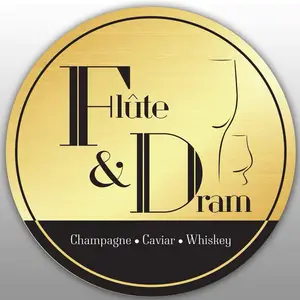 Flute & Dram
234 Beach Drive
St. Petersburg, FL 33701
(727) 350-5657
Map View:
Click here
Flute & Dram welcomes discerning champagne lovers and caviar aficionados with our extensive collection of deluxe caviars, fine champagnes and rare spirits to delight your palate. We are conveniently on Beach Drive in downtown St. Petersburg.

Within 900 square feet, Flute & Dram carries the largest selection of champagne per square foot in St. Petersburg, and the collection of both champagne and spirits are beautifully displayed.

In addition, you will find an incredible selection of whiskey at Flute & Dram. There are 150 – 200 different varieties, including Japanese, Scotch, Irish, Rye, and American. Bourbon is the biggest seller here, and Flûte & Dram carries true Kentucky Bourbon.

Upcoming Events
There are no upcoming events scheduled.



Past Events
Artist
Date
Matt Frick
Acoustic, Beatles, Blues, Classic Rock
Matt Frick
September 8, 2023
5:30pm - 9:00pm
Matt Frick
Acoustic, Beatles, Blues, Classic Rock
Matt Frick in the house
September 6, 2023
5:00pm - 8:00pm
Jeremy Thomas
Rock
August 26, 2023
5:00pm - 8:00pm
Matt Frick
Acoustic, Beatles, Blues, Classic Rock
Matt Frick 5-8pm
August 23, 2023
5:00pm - 8:00pm
Rich Sheldon
Acoustic, Dead, Jam Band, Rock
Solo
July 26, 2023
5:00pm - 9:00pm
$no