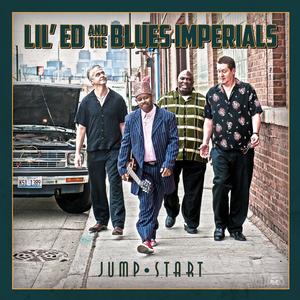 Lil' Ed & The Blues Imperials
Blues , Rockin Blues

From smoking slide guitar boogies to raw-boned Chicago shuffles to the deepest slow blues, guitarist/vocalist/songwriter Lil' Ed Williams is an awe-inspiring master bluesman. He and his blistering, road-tested band, The Blues Imperials—guitarist Mike Garrett, bassist James "Pookie" Young, drummer Kelly Littleton—are celebrating 20 amazing years together. Live, Lil' Ed And The Blues Imperials simply can't be beat as Ed breaks out the deepest back-bends, the highest toe-walks, and the most authentic electric slide-guitar blues being played today. Not since the heyday of Hound Dog Taylor & The HouseRockers has a Chicago blues band made such a consistently joyous, rollicking noise.

Upcoming Events


Thu, October 8, 2020
8 to 11 pm $20 front/$15 rear
Sarasota




Previous Events


Thu, October 10, 2019
8 to 11 pm $20 front/$15 rear
Sarasota

Fri, February 1, 2019
8 to 11 pm $20 front/$15 rear
Sarasota

Thu, January 31, 2019
8 pm $20 front/$15 rear
Sarasota

Sun, March 19, 2017
7:30 pm $20 front/$15 rear
Sarasota

Sat, March 18, 2017
8 to 11 pm $20 front/$15 rear
Sarasota