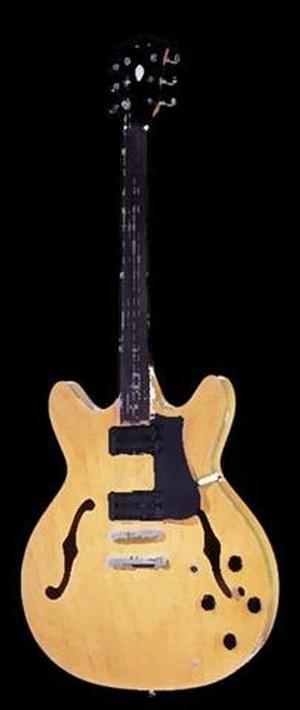 Ed Wright
Acoustic, Blues
In 1980 Ed started his first all blues band, "The Almost Brothers Blues Band". According to Ed, "We played up and down Long Island inventing our own blues scene, and spawning some blues band and blues players along the way." One of his fondest memories is opening for Albert Collins, which he considered a real treat and privilege.

Since arriving in the Bay area in 1986, Ed has shared the stage with lots of great local players--Kim Harpo, Ben Sudano, Dean Germaine, Sarasota Slim, Mike Chavers, Robert Parker, Henry Burke, Rock Bottom, Sandy Atkinson, T.C.Carr, Ron Gerber, Jeff Corth, Billy Pike, Jaime Richardson, Dwan Martini, Don Cox, Josh Nelms, Tom Bell, Damon and Aaron Fowler, P.W.Fenton and Nirto Bozeman. In addition to writing songs, playing the guitar, and repairing guitars, Ed also finds time to give lessons on guitar, bass, harmonica, and slide guitar at Rodon and at his home. He has also participated in a Blues in the Schools program for second and third grad classes at Essrig School in the Carrolwood area.

Upcoming Events
There are no upcoming events scheduled.



Previous Events