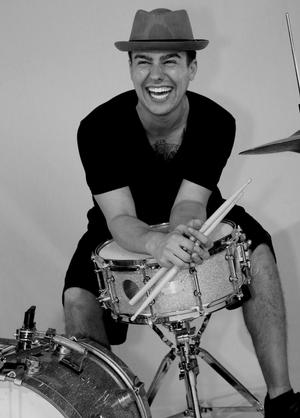 TL Jentgens
DJ/Dance/Electronic
Hailing from the Graceland of Akron, Ohio with a thorough background in voice, music theory, and acoustic/electronic music production, TL is steamrolling his performance to the forefront of the stage.

The primary result of his explosive LIVE performance meshed with the electronic world of dance music is the epitome of energy incarnate. His epic stage antics lead him to standing atop his drum kit, mesmerizing thousands of awe struck fans, elevating them to his level of intensity and inciting them to gyrate with the power of a thousand suns. That power is his music.

"As a child, I always felt an attraction to drums. I never took any formal lessons or studied, but I could just sit down and play. I just want to be happy in life. Playing music is my happiness and my life." said Jentgens. "If I can do what I love every day, that's all I could ever ask for."

TL Jentgens; Passion, in the form of performance.

Upcoming Events



Previous Events