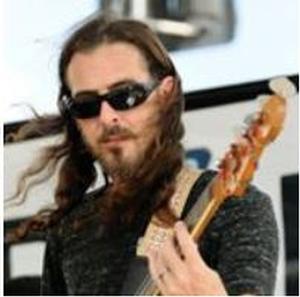 Berry Duane Oakley
Acoustic, Blues, Jam Band, Rock

Berry is the son of the founding bass player of the Allman Brothers Band, Berry Oakley.

Growing up in Los Angeles with his step dad ,"Dad" Chuck Negron (Three Dog Night), and his mother, Julia, he clearly inherited the gift and love of music trough his extended family's vast community of creative music talent.

...Oakley is a vintage nut who has worked with countless musicians, artists, producers and song writers over the years.

Upcoming Events
There are no upcoming events scheduled.



Previous Events