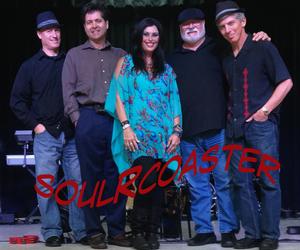 soulRcoaster
Classic Rock , Contemporary , High Energy Dance , Pop , R&B/Soul , Rock


This fun, popular, sophisticated Rock & Roll band offers something for everyone to enjoy. Playing your favorite rock, pop and party songs along with some old classics and contemporary hits, soulRcoaster will have you dancing! Every show is a party and every party is an event!!!

Upcoming Events
There are no upcoming events scheduled.



Previous Events


Mon, March 18, 2019
6-9pm $15, members $5
Sarasota

Mon, February 18, 2019
6-9pm $15, members $5
Sarasota

Sat, November 17, 2018
7pm -11pm $0
Sarasota

Fri, November 9, 2018
7:00
Sarasota

Sat, October 20, 2018
2 pm
Anna Maria