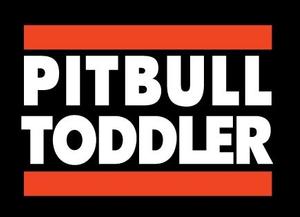 Pitbull Toddler
Rock

Formed? Nay... BORN! out of the popular Cowhead Show in 2008, PITBULL TODDLER has kicked in the door of the Tampa music scene.

It is Pitbull Toddler, and ONLY Pitbull Toddler, who can proudly wear the badge of Creative Loafing Magazine's "Worst Band Name" and still tear through Tampa putting music into your earholes.

Upcoming Events
There are no upcoming events scheduled.



Previous Events