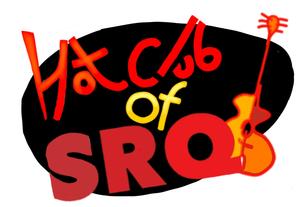 Hot Club of SRQ (Sarasota)
Acoustic, Jazz, Latin, Swing, World


Gypsy Jazz, Swing, Bebop and Latin with Keven Aland- violin, Larry Camp and Jon McLaughlin- guitars and Don Mopsick- bass. For smaller venues we usually scale down to a trio or duo. Check our website for scheduled lineups!

This music simply swings. Deeply rooted in the musical influence of the Gypsy Jazz guitarist Django Reinhardt and violinist Stephane Stephan Grapelli. We will transport you to your favorite Parisian Cafe and draw you out on to the dance floor with our lively rhythms. We are the only authentic Gypsy Swing ensemble on the Gulf Coast besides "Impromptu Jazz" which is our Tampa based group from which we've grown.

Upcoming Events
There are no upcoming events scheduled.



Previous Events


Fri, May 18, 2018
7:30
Sarasota

Sat, April 14, 2018
7pm
Sarasota

Sat, April 7, 2018
7pm
Sarasota

Sat, March 31, 2018
7pm
Sarasota

Fri, March 30, 2018
7:30
Sarasota