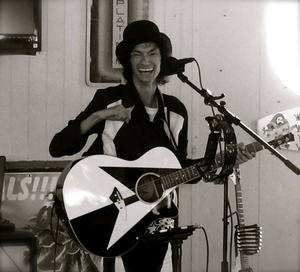 Slim Boy Alex
Classic Rock, Comedy, Country, Pop

Slim Boy Alex plays music form the 60s 70s 80s 90s and music of today. Lots of lost hits your sure to remember. From Jim Croce, Tobey Keith, AC/DC, Ramones, Beatles, Red Hot Chile Peppers and many more all in an acoustic setting. Using a loop pedal to achieve full sound, you will enjoy the music. A bit of comedy in between songs will have you laughing while enjoying the music. Lots of energy and lots of fun.

Upcoming Events
There are no upcoming events scheduled.



Previous Events