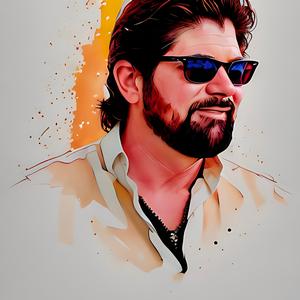 Tim Michael McCaig
60's Beach Rock, Country, Easy Listening, Rock
Tim Michael McCaig ,
aka "The Voice" See him tonight on stage
Mastery of 800 songs by Rock, & Country's greatest Artists and sound just like them. Tim Michael McCaig is considered by many to be Popular Music's Ambassador.
TimMichaelMcCaig has spent his entire professional life (46yrs) performing for crowds of music lovers with a unique performance and his own signature style.
Award winning vocalist, piano, guitar.
He is mesmerizing!
Neil Diamond/ Billy Joel/ Elton/ Sinatra/ Morrison/ Broadway/Country/Irish/Reggae/Cash….

Upcoming Events
Venue
Date
City Pier Grill and Bait Shop
Anna Maria
Party on the AMI CITY PIER
Sat, December 2
5:00pm - 8:00pm
$Tips
Lido Beach Pavilion
Sarasota
Sunday party in the beer garden corn hole live music
Sun, December 3
4:00pm - 7:00pm
$Tips
Anna Maria Oyster Bar - Landside
Bradenton
Beer Garden Party with corn hole live music
Sun, December 3
4:00pm - 7:00pm
$Tips
City Pier Grill and Bait Shop
Anna Maria
Party on the AMI City Pier??
Mon, December 4
5:00pm - 8:00pm
$Tips
Lido Beach Pavilion
Sarasota
Beachy music by TimMichaelMcCaig
Fri, December 8
1:00pm - 4:00pm
$Tips
City Pier Grill and Bait Shop
Anna Maria
Party on the AMI CITY PIER
Sat, December 9
5:00pm - 8:00pm
$Tips
Lido Beach Pavilion
Sarasota
Sunday party in the beer garden corn hole live music
Sun, December 10
4:00pm - 7:00pm
$Tips
Anna Maria Oyster Bar - Landside
Bradenton
Beer Garden Party with corn hole live music
Sun, December 10
4:00pm - 7:00pm
$Tips
Lido Beach Pavilion
Sarasota
Beachy music by TimMichaelMcCaig
Fri, December 15
1:00pm - 4:00pm
$Tips
Lido Beach Pavilion
Sarasota
Sunday party in the beer garden corn hole live music
Sun, December 17
4:00pm - 7:00pm
$Tips
Anna Maria Oyster Bar - Landside
Bradenton
Beer Garden Party with corn hole live music
Sun, December 17
4:00pm - 7:00pm
$Tips



Previous Events