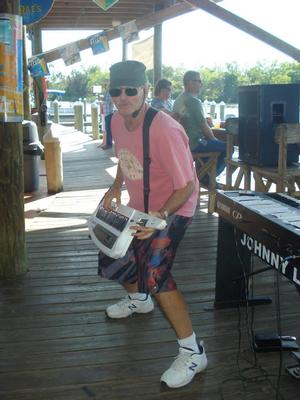 Johnny Lobo One Man band
Blues, Classic Rock, Country, R&B/Soul

Johnny Lobo is a singer, songwriter and keyboard player famous for his fun, upbeat rock-and-roll performances. As a veteran of more than a dozen successful touring road bands Johnny settled in Florida and created his One Man Band Show. After 20 years and more than 5000 engagements Johnny Lobo One Man Band is the most versatile and high energy single act in Central Florida.Johnny's show is exciting, audience interactive, and never the same two nights in a row. When you see Johnny Lobo you will have fun!

Upcoming Events



Previous Events