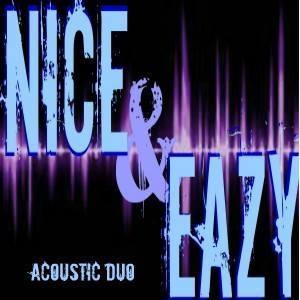 Nice & Eazy
Acoustic , Alternative , Blues , Classic Rock , Rockin Blues , Southern Rock


Jake Dausch(Jake Dausch and the Shakedown) and Rick Currier(Past Due) have joined forces to provide an acoustic performance with hard core grit and soul. Surley to become one of the hottest duos in the area!

Upcoming Events


Fri, December 13, 2019
7-11
Hernando Beach

Sat, December 21, 2019
8:30-10:45 Closing out Waynestock!
Port Richey

Sun, December 29, 2019
4-8
Port Richey




Previous Events


Sat, November 23, 2019
5-9
Tarpon Springs

Sat, November 9, 2019
7-11
New Port Richey

Thu, November 7, 2019
8-12
New Port Richey

Sun, October 27, 2019
2-6
Port Richey

Sun, September 29, 2019
4-8
Port Richey