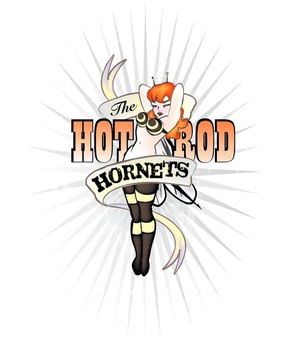 Hot Rod Hornets
Rockabilly , Rockin Blues , Surf Rock , Swing


Old School Rockabilly, influenced by Johnny Cash, Gene Vincent, Eddie Cochran and Jerry Lee Lewis. In addition to covers, we also have a good size arsenal of original music, that gets high marks from audience listeners. We play fun, upbeat music, the kind of traditional rockabilly that today's radio has seem to forgotten. We're bringing it back!

Upcoming Events
There are no upcoming events scheduled.



Previous Events


Fri, July 12, 2019
8pm $Free
Dunedin

Fri, April 12, 2019
8:00 $Free
Dunedin

Sat, March 30, 2019
8 - 11 pm
Dunedin

Sun, March 3, 2019
$9th Annual Craft Beer Fest in the Park
Dunedin

Sat, February 23, 2019
$0th Aniv of HOB, & almost Grand Opening of HOB Brewing Co.
Dunedin