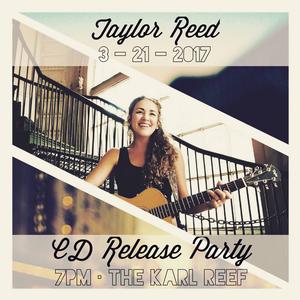 Taylor Reed is a new solo loop artist (violin, guitar, singer/songwriter) emerging from the Tampa Bay Area. Her formative influences range from Russian opera pop to Johan Sebastian Bach, cutting her teeth as a violinist in a gypsy jazz improv troupe, downtown Ybor.

She channels her natural creativity and spontaneity through a looping station, building an elegantly layered engrossingly soulful sound. Weaving violin melodies through groove-infused renditions of pop and rock hits, her music elevates any space.

Her new original work connects on a human level, finding common ground in experiences shared and exposing beauty and hope through new perspective.

Upcoming Events
Venue
Date
Caracara
Dunedin
Live Music
Wed, April 19
6:30pm - 8:30pm




Previous Events
Venue
Date
Music Gallery
New Port Richey
World Music w/Guy Buttery & Kanada Narahari
March 26, 2023
7:00pm - 10:00pm
$15-$20
Honu Restaurant
Dunedin
Taylor Reed live in the Tiki Bar!
March 17, 2023
7:00pm - 10:00pm

Honu Restaurant
Dunedin
Taylor Reed live in the Tiki Bar
February 17, 2023
7:00pm - 10:00pm

Honu Restaurant
Dunedin
Taylor Reed live in the Tiki Bar
January 20, 2023
7:00pm - 10:00pm

Dunedin Smokehouse
Dunedin
November 19, 2022
7:00pm - 10:00pm