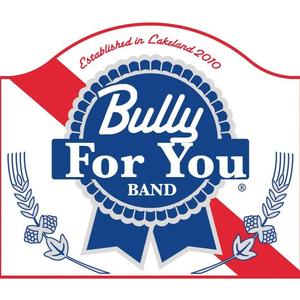 Bully For You
60's Beach Rock, Alternative, Beach Punk, Beatles

B4U is a high energy cover rock band. We put our own flavor on songs you have heard before and we ROCK them. You will know the songs and love how fun we make them. We cover 100s of songs, from Mylie Cyrus and Taylor Swift to Charlie Daniels, the Who, Prince, Kenny Loggins, Weezer, Bruno Mars... We play BIG songs that get you to shake yo Boo-tay. We have been together since 2010.

We have more fun than you so come hang out with us.

Upcoming Events
There are no upcoming events scheduled.



Previous Events