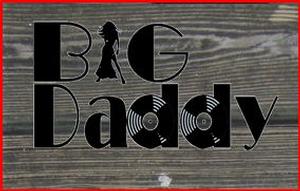 Big Daddy Band
60's Beach Rock, Acoustic, Alternative, Beatles

BIG DADDY is a party band out of Bradenton FL. playing clubs, weddings and private parties from St. Pete to Venice. BIG DADDY has rocked the dance floor with everything from Billy Idol to Beyonce!
Our Since October, 2002 BIG DADDY has been dancin' the pants off their ever expanding fan base, and keeping crowds entertained. BIG DADDY is known for their musical diversity, fun stage personalities, accomplished and talented musicians and consumate professionalism.
BIG DADDY is a BAND THAT CAN DELIVER, no matter what type of venue they find themselves in.
BIG DADDY has been recognized many times over the years by the Bradenton Herald, the Manatee Herald Tribune and the Sarasota Herald.
So as some one once said, "If you haven't heard 'em..... IT'S TIME YOU DID!"

Upcoming Events
There are no upcoming events scheduled.



Previous Events