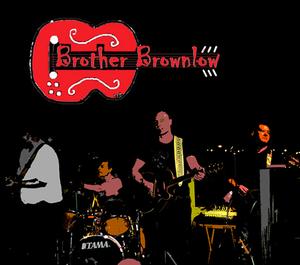 Brother Brownlow
Rock


We are Brother Brownlow, four guys who love to play music, but our day jobs keep us very busy. When we play it is a complete release of musical energy that is fun, infectious and if you like to dance, exhausting. The music we play is rooted mostly in the 80's, 90's and when things really get going we throw in some of our own music. Come party with us....it will be FAST, FUN AND LOUD.

Upcoming Events


Sat, December 21, 2019
8 - 12 am
Palm Harbor




Previous Events


Fri, November 22, 2019
8 - 12 am
Palm Harbor

Sun, October 13, 2019
7 - 9 pm $Bring a lawnchair or blanket ...
Dunedin

Sat, October 5, 2019
$Harbor Sounds
Safety Harbor

Fri, September 13, 2019
7 - 9 pm $Starlight Concert
Dunedin

Fri, June 21, 2019
8 - 12 am
Palm Harbor