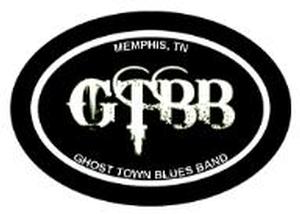 Ghost Town Blues Band
Ghost Town Blues Band is a modern blues band with an intimate knowledge of both blues, rock and improvisational jams. At the same time, the band's raw energy and intensity is reminiscent of some of the best blues that rock n' roll has ever offered. The band can turn on a dime from North Mississippi hill country grooves to classic electric urban blues and funk and Allman Brothers style jams. This Memphis-based, gritty, seven-piece has been touring the US and Canada since its inception in 2009, gaining a strong following within the Blues and Jam Band circuit.

Upcoming Events


Thu, June 28, 2018
7pm $5.
Englewood

Fri, June 29, 2018
9:00 p.m. $5.00
Ft. Myers

Thu, September 20, 2018
7:30 to 10:30 pm $10
Sarasota




Previous Events


Sat, February 24, 2018
9:00 p.m. $10
Ft. Myers

Tue, February 20, 2018
7pm $5.00
Englewood

Thu, March 23, 2017
7pm $3.
Englewood

Wed, March 22, 2017
7:30 to 10:30 pm $10
Sarasota

Sun, October 23, 2016
1:45-2:45pm $Camping With the Blues
Brooksville