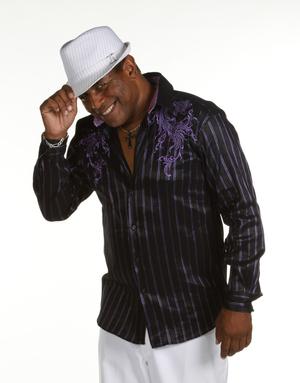 Biscuit Miller & the Mix
Blues


A heavy touring schedule of over 250 gigs a year in the US and abroad have led to a dedicated fan base. In 2012 Biscuit's fun and funky style of bass playing earned him the Blues Music Award for Bassist of the Year. He also took 2nd place in the bassist category in the Blues Matters International Writers Poll. Biscuit Miller and The Mix are once again on the road with his latest CD "BLUES WITH A SMILE" and ready to bring a smorgasbord of fun to your party. What's better than a bowlful of Soulful, Funky Blues stew? A pipin' hot Biscuit, of course!

Upcoming Events


Sat, November 30, 2019
8 to 11 pm $15 front/$12 rear
Sarasota




Previous Events


Sat, March 30, 2019
8 to 11 pm $15 front/$12 rear
Sarasota

Sat, March 16, 2019
9:00pm Blues Bash at the Ranch $Tickets
Brooksville

Fri, March 15, 2019
9pm $Free Entry
Dunedin

Thu, January 17, 2019
7pm $5.00
Englewood

Wed, November 21, 2018
7pm $5.
Englewood