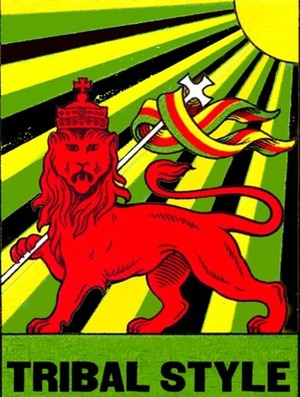 Tribal Style™(TS) has attracted many listeners with their original roots reggae foundation. Together for over 10 years, TS™ has transcended beyond the typical world beat/reggae genre and have generated their sound to be completely diverse and unique. TS™ is a self-production team, independently writing, arranging, producing and recording their own songs. With the combination of such talent, its no wonder TS™ music is so distinct. Their music is vibrant and has a magnetic quality thanks to Jah.

TS™ consists of five members, three of which are brothers. The Tenn brothers were born in St.Andrew/Kingston, Jamaica. Jamaica School of Music and Collony House assisted in the education process in this music from an early age through roots-rockers-folk-ska-jazz-classical and Nyabinghi drum sessions with their Dad (Roddy Tenn)who helped bring the solid foundation to Tribal Style™. Their upbringing allowed them to be personally and naturally influenced by pioneers such as the Wailing Souls, Joe Higgs,the Rastafarians and Black Uhuru.

Tribal Style has performed at many festivals including: the James Brown Festival in Augusta GA., Bob Marley Festival in Miami, Reggae Ambassadors Worldwide Festival in North Carolina, Hemp Fest in Los Angeles, Beach Fest in Long Beach, the Taste of Tampa in Florida and Mainsail Arts Festival to name a few.

Upcoming Events
There are no upcoming events scheduled.



Previous Events