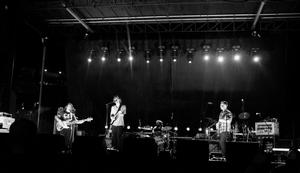 Logan Grant Band
The band consist of singer, Logan Grant, Brent Williams, guitars, Mike Brown, Drums, Juan Santana, bass. The band was formed in 2014 in Tampa. The band performs with influences from rock, funk, and country.

Upcoming Events


Fri, June 1, 2018
6:00-10:30pm
Tampa




Previous Events


Fri, May 11, 2018
5-9pm Solo Acoustic Show
Tampa

Fri, October 6, 2017
8:00 p.m.
Tarpon Springs

Sat, October 1, 2016
10:00pm
Tampa

Fri, September 30, 2016
10:00pm
Tampa

Fri, June 10, 2016
8:00 pm
Tampa