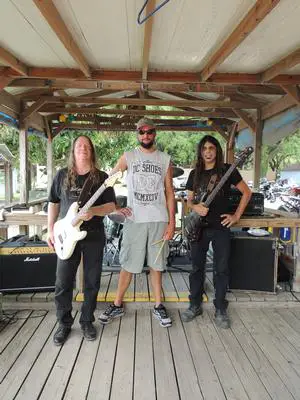 Primal Joy
Blues , Classic Rock , Rock , Rockin Blues


Primal Joy is a cover band that plays a little bit of everything. We're from the Tampa Bay area, and play all over the place. Check out our Facebook page for more info!

Upcoming Events
There are no upcoming events scheduled.



Previous Events


Sat, November 23, 2019
9pm - 1am $No cover charge
Zephyrhills

Sat, November 9, 2019
9:30
Bradenton

Sat, October 19, 2019
9pm - 1am $NO COVER CHARGE
Zephyrhills

Sat, September 28, 2019
9pm to 1am $0
Zephyrhills

Fri, August 9, 2019
9 PM
Spring Hill