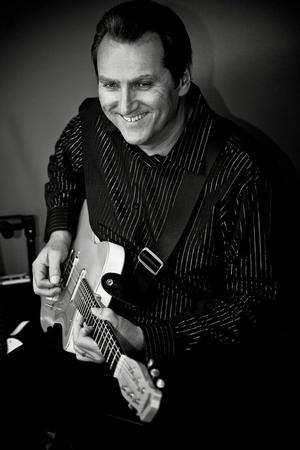 Ray Fuller & the BluesRockers
Blues

RAY FULLER, known for his "Rockin' Slide Guitar Blues," has Headlined Blues Festivals and major blues venues throughout The USA, Canada, Europe and South Africa by putting on high energy, dynamic performances full of fire and energy. Ray Fuller's Europe tours are a huge success; playing packed venues, leaving fans screaming, chanting, stomping for more and demanding as many as five encores! Ray Fuller and the Bluesrockers most recent 'Long Black Train' CD was released in Europe September 2016/ US Oct 2016. RFBR are in Studio Sessions fall/winter 2018 recording "Pay The Price" CD to be released April 2019!

Every RAY FULLER AND THE BLUESROCKERS' performance is the promise of tight , "smokin' hot" slide guitar, Ray Fuller style, and pure blues entertainment. The BLUESROCKERS consist of harmonicist Doc Malone, who brings a wealth of stage presence with his performances! Bassist Glenn "Manny" Manuel and drummer Daryl Jumper are the driving force behind their tight rhythm section. Or, as Living Blues Magazine exclaims, "Totally in the pocket!" Together they are an unstoppable force of rockin' blues energy!

Upcoming Events
There are no upcoming events scheduled.



Previous Events