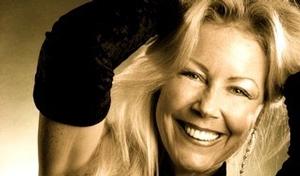 Amandah Jantzen
Comedy, Jazz, Pop, Rock
Amandah Jantzen, a native of San Francisco, California, has been singing jazz professionally since 1986, performing additionally as a solo pianist/vocalist since 1997, and touring extensively in over a dozen countries throughout Asia since early 2004. She's been featured in Scott Yanow's digest, "The Jazz Singers," of the top 521 jazz singers of all time, and has opened for several name acts during her adventurous career, including McCoy Tyner, Charle Byrd, and Kevin Mahogany, to name a few, as well as entertaining for Prince William in the Maldives, and Billy Joel on a private island in the Florida Keys.

No stranger to performing, Amandah has lit up countless venues with her delightful stage presence and witty banter, warming an audience up to experience her exceptional vocal renditions of the Great American Songbook and other classic and current gems spanning the past century and multiple genres. Bouncing from Cole Porter to Coldplay and everything in between, she's often asked of her preferred musical style: "Playing audience requests," which is why she happily offers music menus to assist guests in choosing their favorite tunes from her 1750+ song repertoire.

She relocated to Sarasota in early 2017 and has been involved in the vibrant music & arts scene ever since.

Upcoming Events
There are no upcoming events scheduled.



Previous Events
Venue
Date
Azul Steak & Sushi Lounge
Sarasota
Live Piano/Vocals Requests Welcome!
September 7, 2023
6:00pm - 9:00pm
$Free
Azul Steak & Sushi Lounge
Sarasota
Live Piano/Vocals Requests Welcome!
September 5, 2023
6:00pm - 9:00pm
$Free
Cafe L'Europe
Sarasota
Live Piano/Vocals Requests Welcome!
September 2, 2023
6:30pm - 9:30pm
$Free
Cafe L'Europe
Sarasota
Live Piano/Vocals Requests Welcome!
September 1, 2023
6:30pm - 9:30pm
$Free
Azul Steak & Sushi Lounge
Sarasota
Live Piano/Vocals Requests Welcome!
August 31, 2023
6:00pm - 9:00pm
$Free