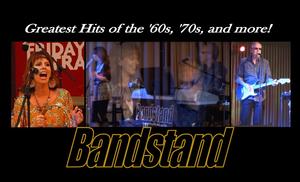 Bandstand
60's Beach Rock, Beatles, Classic Rock, DJ/Dance/Electronic

Bandstand delivers an exciting flashback sound of the greatest hit songs of the past... just the way you remember them. This rockin' duo takes the standard duo format to a new and exciting entertainment level as they perform the greatest hits of the '60s, '70s, and more! Let Bandstand bring their fun musical memories to your next dance or themed party event.

Upcoming Events
There are no upcoming events scheduled.



Previous Events