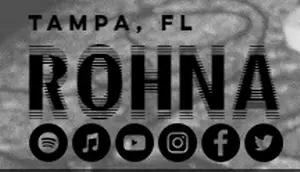 Rohna
Alternative, Indie, Punk, Rock

Rohna is a four-piece band made up of four best friends from Tampa, Florida with roots in classic rock, neo soul, punk, alternative and psychedelic rock. Producing a unique and fresh sound, they work to inspire positive change by harnessing the power of music. Rohna's recordings carry the same passion and authenticity as their live performances, allowing listeners to connect and engage on a more personal level.

Upcoming Events
There are no upcoming events scheduled.



Previous Events