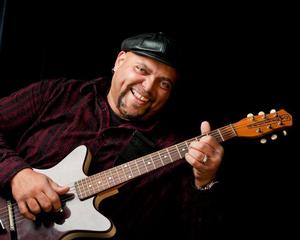 Kevin Burt
Blues

2018 International Blues Challenge Winner in 3 categories: Solo/Duo, Solo/Duo Guitar, Harmonica.

For more than 25 years Kevin Burt has been electrifying audiences throughout the Midwest dispelling the myth that true blues has no roots in Iowa. His soul-inspired presentation is unique which consistently get him compared to a range of artists like Bill Withers and Aaron Neville, with the ability to build an audience rapport that has been compared to B.B. King.

Upcoming Events
There are no upcoming events scheduled.



Previous Events
Venue
Date
10th Street Live
Palmetto
Sun, November 10
5:30pm SBS Fall Classic
$15/$20