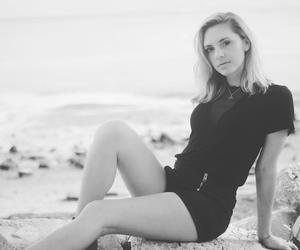 Amber Lynn Nicol
Acoustic, Alternative, Blues, Classic Rock

Amber Nicol is a singer-songwriter, music producer, guitar player based in St. Petersburg, FL. Her 6th studio album titled "Endless Summer" was released in early 2017. She's received community and industry attention for her indie Youtube videos: "Came Here to Dance" and "Cowboy." The Endless Summer North American Tour will take place July and August 2017, featuring TBA tour dates in Dallas, California, Toronto, Chicago, and New Jersey. Amber Nicol's lyrics are memorable and contemplative. Music fans and fellow artists appreciate varying elements of her thoughtful songwriting and soundscaping abilities. She's known for jumping genres— from Country to Blues to Rock— and most recently Pop and EDM music. Her smooth yet edgy vocals are just as great live and they are on record, and she credits Stevie Nicks, Sheryl Crow, Bonnie Raitt, and Gwen Stefani as major influences. Amber Nicol records in Nashville and at her home studio in St. Petersburg, FL. She has opened for dozens of National Touring Acts including: Bonnie Raitt, Los Lonely Boys, Melissa Etheridge, and other inspiring musicians. She's completed several cross-country US tours. And she's a nice person! Amber thinks of herself as a friendly, kind of hippy-minded beach girl, born in NJ and raised up and down the East Coast. She loves to travel. Touring, recording, and reading are among her favorite things to do in life. She loves making new friends, dancing, enjoying food & cocktails, and living life.

Upcoming Events
There are no upcoming events scheduled.



Previous Events