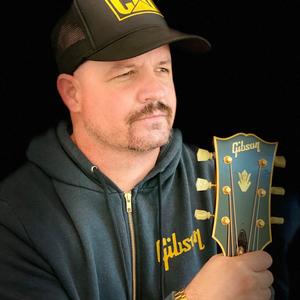 Lee Zalnoski
Christian/Gospel, Country, R&B/Soul, Southern Rock
Solo Singer/Guitarist. Facebook page is
Lee Zalnoski. Some examples would be
R&B=(BoyzII Men) (New Edition), Southern Rock =(Marshall Tucker Band)(Doobie Brothers), Grunge =Alice In Chains) (Chris Cornell) (Pearl Jam), (Metallica), Country =(Chris Stapleton) (Garth Brooks) (Vince Gill), 80s =(Journey)(Prince) (MJ) (Phill Collins)(Richard Marx). I Cover 70s, 80s, & the 90s.

Upcoming Events
Venue
Date
Mavericks 321
Satellite Beach
Thu, March 23
6:00pm - 9:00pm

The Shack Riverfront
Palm Bay
Sat, March 25
1:00pm - 5:00pm

Ryan's Pizza and Pub
Cocoa
Fri, April 7
5:00pm - 9:00pm

Mavericks 321
Satellite Beach
Thu, April 13
6:00pm - 9:00pm

The Shack Riverfront
Palm Bay
Sat, April 22
1:00pm - 5:00pm

Ryan's Pizza and Pub
Cocoa
Sat, May 6
5:00pm - 9:00pm

Mavericks 321
Satellite Beach
Thu, May 18
6:00pm - 9:00pm

The Shack Riverfront
Palm Bay
Sat, May 27
1:00pm - 6:00pm

Mavericks 321
Satellite Beach
Thu, June 8
6:00pm - 9:00pm

Mavericks 321
Satellite Beach
Thu, June 8
6:00pm - 9:00pm

The Shack Riverfront
Palm Bay
Sat, June 24
1:00pm - 5:00pm

Ryan's Pizza and Pub
Cocoa
Fri, June 30
5:00pm - 9:00pm

The Shack Riverfront
Palm Bay
Sat, July 22
1:00pm - 5:00pm

Mavericks 321
Satellite Beach
Thu, July 27
6:00pm - 9:00pm

Mavericks 321
Satellite Beach
Thu, August 10
6:00pm - 9:00pm

The Shack Riverfront
Palm Bay
Sat, August 26
1:00pm - 5:00pm

The Shack Riverfront
Palm Bay
Sat, September 23
1:00pm - 5:00pm

Mavericks 321
Satellite Beach
Thu, September 28
6:00pm - 9:00pm

Mavericks 321
Satellite Beach
Thu, October 19
6:00pm - 9:00pm

The Shack Riverfront
Palm Bay
Sat, October 28
1:00pm - 5:00pm

Mavericks 321
Satellite Beach
Sat, November 11
6:00pm - 10:00pm

The Shack Riverfront
Palm Bay
Sat, November 25
1:00pm - 5:00pm

Mavericks 321
Satellite Beach
Thu, December 14
6:00pm - 9:00pm

The Shack Riverfront
Palm Bay
Sat, December 23
1:00pm - 5:00pm




Previous Events