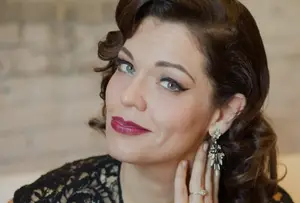 Joyann Parker
Blues

"Joyann Parker is the best Twin Cities female singer you've never heard. Whatever she plays, Parker owns it ." ( Minneapolis Star-Tribune)

With early roots in the church and a solid foundation of musical education, Joyann Parker found her authentic voice later in life and created her own blend of roots music that combines soul, R&B, gospel, jazz and traditional blues styles. Parker has been a steadily rising star on the Minneapolis music scene, and with the release of her critically-acclaimed solo debut record, "Hard To Love," she is now bringing her full range of talent as an accomplished singer, pianist, guitarist and songwriter to national and international stages.

Joyann is a 2018 Blues Blast Magazine Award Nominee and Heritage Guitars artist. She has also represented Minnesota at the 2015 International Blues Challenge in Memphis, TN and won Best Self Produced CD from the Minnesota Blues Society.

Upcoming Events
There are no upcoming events scheduled.



Previous Events
Venue
Date
Sertoma Youth Ranch
Brooksville
October 19, 2019
12pm Camping With the Blues
$Tickets