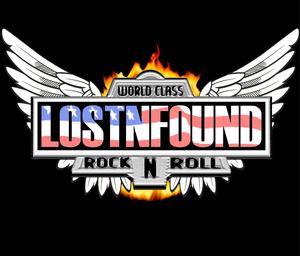 LOSTNFOUND
Americana, Blues, Classic Rock, Holiday, Pop, Punk, Rock, Rockabilly, Rockin Blues, Southern Rock


Based in New Port Richey, FL our goal is simple, have a good time...ALL the time! LOSTNFOUND consists of 4 friends who enjoy playing music together & challenging ourselves to be the best we can be! Do yourself a favor, & come check out a live show!

Upcoming Events
There are no upcoming events scheduled.



Previous Events


Fri, January 19, 2018
7PM
Port Richey

Sat, December 9, 2017
7pm
Port Richey

Sat, November 11, 2017
7-11 $0
Port Richey

Fri, November 3, 2017
7-10
Hudson

Sat, October 14, 2017
1-3pm Cotee River Bike Fest
New Port Richey