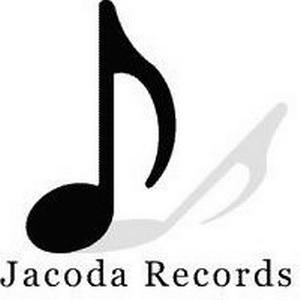 Jayar Mack
DJ/Dance/Electronic, Funk, High Energy Dance, R&B/Soul
JACODA RECORDS & ENTERTAINMENT INC. proudly presents AN EVENING WITH JAYAR MACK with Special Guests, Legendary 60's Girl Group THE GOODIES featuring Original Lead Singer MARYANN GESMUNDO REGAL, and NICK DUKAS performing at the Sarasota Classic Car Museum on Friday, JANUARY 24th, 2020 NOTE: 2 SHOWS: THE FIRST SHOW IS FROM 5:00 pm to 6:30 pm. and THE SECOND SHOW IS FROM 7:30 pm to 9:00 pm.

Dance your feet off and reminisce to some of your favorite songs from the 60's. The legendary girl group from the 60's, "The Goodies", perform their original songs from their new album THE GOODIES plus hits from other legendary 60's girl groups of the day and more that you probably haven't heard in a long time. The group features Barbara Jean Baker, Tiffany Regal and Original Lead Singer and Brill Building Alumni Maryann Gesmundo Regal, who will share with you her time at The Brill Building in NY working and recording in the famous company she kept with Award-Winning Songwriters and Producers like CAROLE KING & GERRY GOFFIN, BARRY MANN & CYNTHIA WEIL, BURT BACHARACH & HAL DAVID, ELLIE GREENWICH & JEFF BARRY and the trail-blazing, trend-setting songwriter and producer who wrote the #1 POP HIT "LEADER OF THE PACK" and who also discovered MARYANN writing and producing GOODIES hits such DUM DUM DITTY and SOPHISTICATED BOOM BOOM as well as The Shangri-Las, Janis Ian, and so many others...the late, great GEORGE "SHADOW" MORTON. YOU DON'T WANT TO MISS IT!!

THE GOODIES will share the stage with JAYAR MACK - An Award Winning, GRAMMY-nominated phenom in his own right, being a much celebrated multi-instrumentalist, songwriter, arranger/orchestrator, producer and also a gifted singer. With an amazing 5-octave range, his natural vocal talents are shared ranging from classic R&B/Soul to Motown and Blues. This versatile artist has given many outstanding live performances throughout the country and overseas. JAYAR has worked with everyone from CINTRON, THE STYLISTICS, THE DELFONICS, and THE EBONYS to GRAMMY AWARD WINNERS BILLY PAUL, JON SECADA, GEORGE BENSON and STANLEY CLARKE! JAYAR also serves as producer and arranger of THE GOODIES new album! YOU DON'T WANT TO MISS IT!!!!

SARASOTA CLASSIC CAR MUSEUM has table seating with 4 and 8 seats per table. Adult beverages and snacks will be sold there. Tickets are available and can be purchased at the SARASOTA CLASSIC CAR MUSEUM BOX OFFICE for $25. Their # is (941) 355-6228.

Tickets are only $27.24 per person (includes $2.24 service fee). No refunds. You may purchase your seats by clicking below or going to https://www.brownpapertickets.com/event/4453169 TWO SHOWS: 5:00 pm to 6:30 pm or 7:30 pm to 9:00 pm.

Upcoming Events



Previous Events