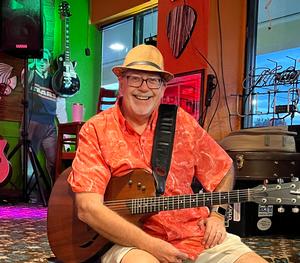 Pickin' Rick & His One Man Band
Acoustic, Classic Rock, Comedy, Country
A great single act with the perfect blend of singer/songwriter and comedic entertainer. A fresh approach with decades of professional experience.

"Pickin' Rick can do it all from dinner music to tiki bars to coffee house folk to outdoor events and more with a unique connection to his audience!"

"I really liked that my patrons were singing along and having such a good time while you were there!"

"Best mix of songs ever!"

County, standards, oldies, beach tunes and rockin' fun!

Upcoming Events



Previous Events