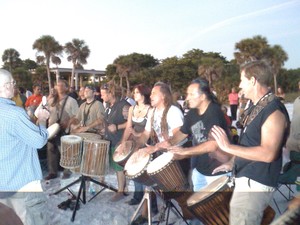 Drum Circle
Jam Band

This is not a commercial event but local phenomenon that began spontaneously and now has a life of its own.

Drum Circles are popping up every where throughout Tampa Bay. They are fun and unrehearsed. Drum fans and musicians gather and play together. Many Drum Circle events are great family events.

Upcoming Events
There are no upcoming events scheduled.



Previous Events