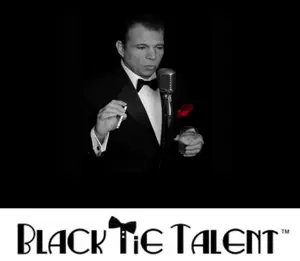 Dave DeLuca
Ballroom, Country, Pop, Swing

Dave DeLuca is a singer and entertainer whose repertoire spans the 1920s through the 1970s, and includes big band/swing, standards, pop, rock&roll, country, Motown, and blues. Originally from New Jersey, Dave is an accomplished singer, songwriter, musician and recording engineer who has been writing music and performing for over 40 years. In the 1980s he was the principal songwriter and lead singer of the New York City-based rock group "Wild Life" and won several songwriting contests. Over the last 10 years he has shared the stage with oldies groups such as The Temptations, Smokey Robinson, The Stylistics, Larry Chance & The Earls, Barbara Harris & The Toys, and The 1910 Fruitgum Company. In December 2011 Dave auditioned for and won a starring role in the Count Basie Theatre's 5th Annual Sinatra Birthday Bash, beating out hundreds of other hopeful performers. In 2015 Dave performed his one-man musical tribute, A Century Of Sinatra, to SRO crowds in over 60 public libraries in New Jersey and Pennsylvania in celebration of the centennial anniversary of Frank Sinatra's birth.

Upcoming Events
There are no upcoming events scheduled.