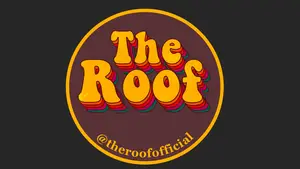 The Roof
Alternative, Blues, Rockin Blues, Southern Rock

"The Roof is an Alternative Rock band based out of State College, PA, known for their potent live performances and colorful, interweaving groove. Their musical counterparts include the likes of Cage the Elephant, Allman Brothers, The Black Keys, Led Zeppelin, Grateful Dead and more. After three years of playing dive bars and house shows, The Roof has earned a dedicated fan base at The Pennsylvania State University (while acquiring engineering degrees) as well as the Pittsburgh, PA area. As a result, the band has opened for national acts like New Politics, Snail Mail, Remo Drive, Waka Flocka Flame, The Brook and the Bluff, Sam Burchfield, Rookie and more. Currently, they are in the midst of recording new material and touring extensively."

Upcoming Events
There are no upcoming events scheduled.