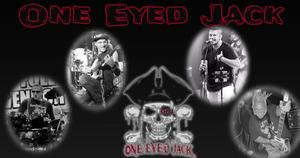 One Eyed Jack
Rock

OEJ is back and better than ever !!
This is our debut show with talented new members, Josh Rodriguez on Vocals and Chris Earle on drums ......... and if that isn't enuff, it's also The Toaster's Birthday Bash !!!
Gonna be an epic party you do NOT wanna miss !!!
See you there !!!

Upcoming Events



Previous Events