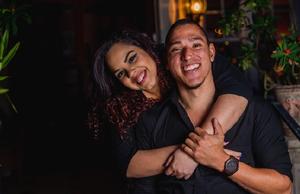 Rose Dickeson
Acoustic, Easy Listening, Indie, Pop

Rose Dickeson blends deep vocals with a rhythmic backdrop comprised of piano and drums. With a shared passion for music, this indie duo captures sound through honest lyrics and beats that pulsate. Their name originates from their last names: Rosario and Dickeson.

Upcoming Events
There are no upcoming events scheduled.