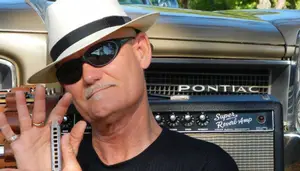 TC Carr
Americana , Bluegrass , Blues , Country , Folk , Jam Band , Rockin Blues , Swamp Pop , Swing


I play harmonica with many different artists and bands that I list here when I play with them. My band "TC Carr and Bolts of Blue" has its own GoTonight link , we play out on a regular basis Check it out!

Upcoming Events
There are no upcoming events scheduled.



Previous Events


Wed, September 25, 2019
7:30 Mult guests! $0
St. Petersburg

Sat, September 21, 2019
7pm-10pm $0
Sarasota

Fri, September 6, 2019
7-9pm wCharlie Morris Band
Seminole

Tue, August 6, 2019
8pm
St. Petersburg

Fri, July 26, 2019
7pm
Gulfport