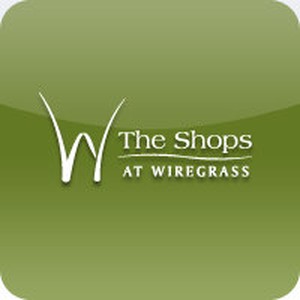 The Shops at Wiregrass
28211 Paseo Drive
Suite 100
Wesley Chapel, FL 33543
(813) 994-2242
Map View:
Click here
Located in Wesley Chapel, Florida, and features an eclectic mix of over 100 shops and restaurants and is the ideal destination for shopping, dining & entertainment in the Tampa Bay Area.
The Shops at Wiregrass will be hosting our annual Wine Walk every Thursday in October from 6p to 8:30p during our Fall Concert Series. At Wine Walk guests will leisurely stroll through the entire Center and visit various wine tasting & hors d?oeuvre sampling stations located along Paseo Drive and Piazza Avenue while also enjoying four stages of live music and a Strolling Modeling by Stacey Lee Agency. Entrance is free; guests must be 21 or older and show a valid form of ID to take part in wine tasting.

Upcoming Events
There are no upcoming events scheduled.



Past Events


Sun, January 20, 2019
4:00-5:45 Suncoast Arts Festival
Blues

Wesley Chapel Wind Ensemble
Sat, January 19, 2019
2:30-3:20pm Suncoast Arts Festival

Hot Sun Quartet
Sat, January 19, 2019
3:40-5:40 Suncoast Arts Festival

Jordan Denise Williams
Sun, December 23, 2018

Mr.Tommy
Sat, December 22, 2018