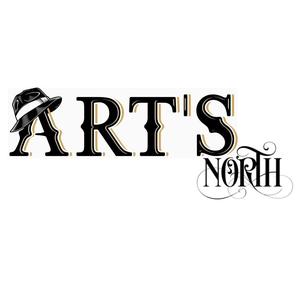 Art's Tap House North /Lane Glo Lanes
6935 Ridge Rd.
Port Richey, FL 34668
(727) 848-2566
Map View:
Click here
Recently renovated, newly expanded tap selection plus a great bottle selection and a full liquor bar. Non-smoking venue. Check out our events page at www.Facebook.com/ArtsTapHouseNorth/Events/ and find out what we have in store for you!!! SEE YOU HERE!
Our hand-packed burgers and our sizzling-hot pizzas are among the most popular dishes we have available, but there is plenty to choose from our kitchen.
We even have group options for an afternoon or evening at the lanes!

Whether it's chicken wings, burgers, dogs, pizza or a Philly steak sandwiches The Grill is sure to strike up your appetite!!

Upcoming Events
Artist
Date
Jam Jones
Funk, High Energy Dance, Jam Band, Rock
Rock'n the Funk out of Art's North
Fri, October 13
8:00pm - 12:00am
$Free
Jezabelle
Classic Rock, Rock
Sat, November 18
8:00pm - 12:00am
Flipside
Classic Rock, Pop, Rock
Flipside @ ART'S Tap House NORTH
Fri, December 8
8:00pm - 12:00am
Jezabelle
Classic Rock, Rock
Sat, December 9
8:00pm - 12:00am



Past Events
Artist
Date
Jezabelle
Classic Rock, Rock
September 23, 2023
8:00pm - 12:00am
TC and Sass
Funk, High Energy Dance, Pop, Rock
September 22, 2023
8:00pm - 12:00am
TC and Sass
Funk, High Energy Dance, Pop, Rock
August 26, 2023
8:00pm - 12:00am
Shakes Society
High Energy Dance, R&B/Soul, Rock, Ska
ARTS TAPHOUSE NORTH WELCOMES THE SHAKE SCOEITY!!! Featuring 4 horns (Sax, Trumpet, Trombone), The Shakes Society will ROCK THE HOUSE so join us as The Shakes Society graces the stage at Art's Tap House NORTH for a night of music and dancing in a non-smoking, fully renovated, air conditioned venue with delicious menu items, a full liquor bar and craft taps for your enjoyment!! SEE YOU HERE!!! ?? https://www.facebook.com/ArtsTapHouseNorth 6935 Ridge Rd, Port Richey, FL 34668 (727) 848-2566
August 11, 2023
8:00pm - 12:00pm
TC and Sass
Funk, High Energy Dance, Pop, Rock
July 28, 2023
8:00pm - 12:00am