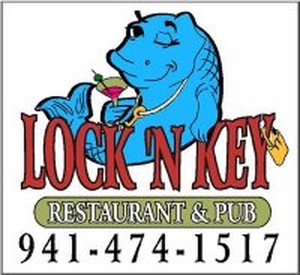 Lock 'n Key Restaurant
2045 North Beach Road
Englewood, FL 34223
(941) 474-1517
Map View:
Click here
Great food at great prices. Great entertainment several nights a week. Catch your favorite team on one of our many TVs with your friends or rival comrades. Soak up our gorgeous sunsets or come for lunch and glory in the warmth of Florida.

Upcoming Events








Past Events



Thu, August 22, 2019
7:00 P.M. to 10:00 P.M.
Acoustic