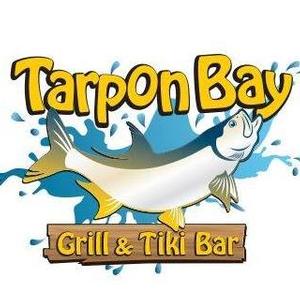 Tarpon Bay Grill & Tiki Bar
7150 N. Tamiami Trail
Sarasota, FL 34243
(941) 730-2433
Map View:
Click here
"Where Elegance Meets Olde Florida"

In 2011, our family opened Tarpon Pointe Grill & Tiki Bar, on the Manatee River in Bradenton. After taking a "sabbatical", for a few years, we have decided to create yet another amazing destination in Sarasota. The goal, to transform this one of a kind waterfront destination into one of the most amazing destinations in the area, Tarpon Bay Grill & Tiki Bar.

Our passion for family and community is unique and something we truly enjoy. We offer our venue to offer a destination for creative fundraising opportunities to support our community. Honored to host over 85 fundraising events for the community at our previous venue, we welcome the opportunity to keep the tradition moving forward. Our motto was and still is "Pay-It-Forward."

So from the Gotha's, Tussinger's and Bottorff's, and of course our team, we thank you for your patronage and hope that you find Tarpon Bay Grill & Tiki Bar Sarasota's Most Unique Destination.

Upcoming Events
There are no upcoming events scheduled.



Past Events