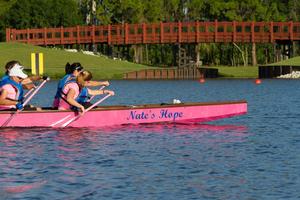 Nathan Benderson Park
5851 Nathan Benderson Circle
Sarasota, FL 34235
(941) 358-7275
Map View:
Click here
Nathan Benderson Park is a community/public asset and world class, multi-use sports venue. Our mission is to improve the quality of life for our community and be an economic generator for our region.

The Park is located on 600 acres which provides public access to the picturesque 400-acre lake which is used for recreational purposes.

The park is managed by the Suncoast Aquatic Nature Center Associates, a non-profit business.

Upcoming Events
There are no upcoming events scheduled.



Past Events
Artist
Date
Beat Street
Classic Rock, Rock
TBA
July 21, 2022
12:00AM-12:00AM
Derek Lersch
Country, Pop, Rock, Southern Rock
July 3, 2022
4:00pm - 9:00pm
Sarasota Jazz Festival
Jazz
March 19, 2022
5:00pm - 10:00pm
$Tickets
Late Night Jazz Jam at the Tower

Sarasota Jazz Festival
March 19, 2022
9:15pm - 11:30pm
$ticket
Arturo Sandoval Band

Sarasota Jazz Festival
March 19, 2022
8:00pm - 9:15pm
$ticket