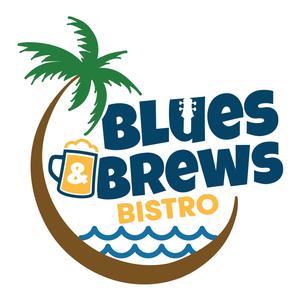 Blues & Brews Bistro
790 S Atlantic Ave
Ormond Beach, FL 32176
(386) 267-2020
Map View:
Click here
OCEANVIEW AND SUNSET VIEW RESTAURANT AND BLUES BAR

We are the ONLY place in Ormond beach with a bird's eye view of the Ocean during the day and a spectacular Sunset view at night! Oceanview, good drinks, good food and a sunset.

Every Friday and Saturday we have LIVE BLUES MUSIC!

Upcoming Events
Artist
Date
Avey Grouws Band
Blues
Fri, March 24
7:00pm - 10:00pm
Mud Rooster

Sat, March 25
6:00pm - 10:00pm
Red Echoes

Thu, March 30
6:00pm - 10:00pm
Joe Motte & Friends

Fri, March 31
7:00pm - 11:00pm
Selwyn Birchwood
Blues
Sat, April 1
06:00 PM - 10:00 PM
$Yes
Dylan Doyle Band

Thu, April 6
6:00pm - 10:00pm
Petey and the Ravens
Blues, Rock, Rockin Blues
Fri, April 7
7:00pm - 11:00pm
Bridget Kelly Band
Blues
Sat, April 8
6:00pm - 10:00pm



Past Events
Artist
Date
Greg Koch ft Koch-Marshall Trio

March 18, 2023
6:00pm - 10:00pm
Ben Rice Band
Blues, Funk, Jazz, Rock
w/Ani Piper
March 17, 2023
7:00pm - 11:00pm
Beautiful Bobby Blackmon
Blues, R&B/Soul
March 11, 2023
7:00pm - 11:00pm
Dyer Davis Band

March 11, 2023
2:00pm - 5:00pm
Big Rick & the Troublemakers

March 10, 2023
6:00pm - 10:00pm